WE SELL ROBOTS
Call (855) ROBOT-99
Welcome to Bransom Tech Services
We are a licensed electrical contractor, designing and building robotic and automation solutions for manufacturing companies.
We are a distributor for Kawasaki Robots. With 50 years of experience in robotics, Kawasaki has accumulated a wide range of application technologies in every field and industry. Kawasaki supports our customers' needs to automate their production lines and improve productivity. The application examples on this website are but a fraction of Kawasaki's vast robotics experience.
The general-purpose R series Robots are setting the benchmark for all small to medium duty industrial robots. The compact design, along with industry leading speed, reach and work range make the R series Robots ideal for a wide range of applications throughout diverse industries.
| | |
| --- | --- |
| Assembly | Sealing / Dispensing |
| Machine Tending | Material Removal |
| Painting and Welding | Collaborative Functions using Cubic-S |
Call us for more information (855) 762-6899
Or send email to support@calrobot.com
You can also visit our online shopping site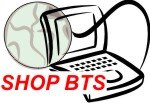 SHOP.BTSElectricService.com
We can assist you in deciding what kind of robot you might need and how best to integrate that robot into your business. our robots some with a host of features. Collaborative robot software, collision software and unique programs designed for many types of applications are available.
303 total, 3 today