Products and Services
Welcome to Bransom Tech Services
We are a licensed electrical contractor, designing and building robotic and automation solutions for manufacturing companies.
Electricians, Robots and Automation for your business
MACHINES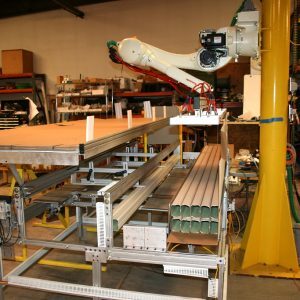 Machine Builders
BTS has designed and built many different types of machinery over the years. As Integrators, we have to figure out problems and design a solution. We have experience in palletizing, packaging, bulk material handling, conveyors, machine automation, programming and centralized control systems for manufacturing for many years.


Conveyors, roll-overs, product feeders, product detectors, filling machines, sorting machines and automatic valves are just a few examples we have done in the past for our customers..
ROBOTS

We have been dealing with a variety of robotic solutions since 2008. We added FANUC and EPSON Robots to our portfolio. In 2015 we began selling Kawasaki Robots. We discovered how very reliable and long lived they are.


Robots are a relatively new component in automation. They should be considered as an option for a variety of reasons including safety, productivity, reduced labor needs, improved quality control and much more.
TOOLING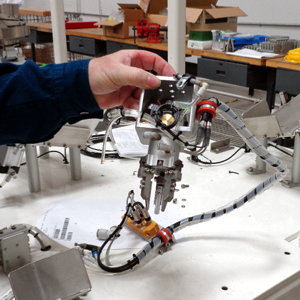 End of Arm Tooling
From gripping a small vial of liquid to grabbing a 50 pound bag, we have built tooling to get the job done. In a machine shop, we call it a JIG to allow us to do repetition. Building tooling is much the same. There are many examples of tooling we have built over the years and this transitions to Robotics as well.
Grippers, Air Locks, pushers, stops, responsive valves, operators and much more will be found in our gallery of tooling. Call us if you have a need for tooling and we can discuss what you can do to solve the issue.
controllers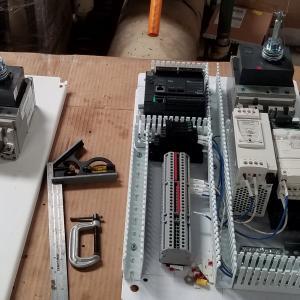 Custom UL508A Panels
Our C100 series of Custom Controllers merge the functionality of both an HMI and a PLC into one cohesive unit. We provide many custom programs for these panels that are literally plug-and-wire units.
This eliminates the need for purchasing separately the HMI, PLC, Industrial Panel and software/program.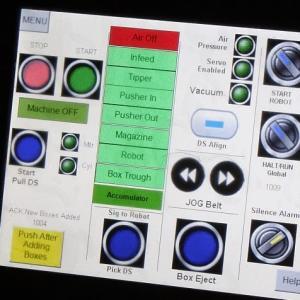 These touchscreen units are an HMI + PLC combo, IP66 washdown-rated with TFT color touchscreen displays. The back of the unit has Ethernet, serial, and other expansion ports designed for integration with a large selection of optional I/O modules.
TRAINING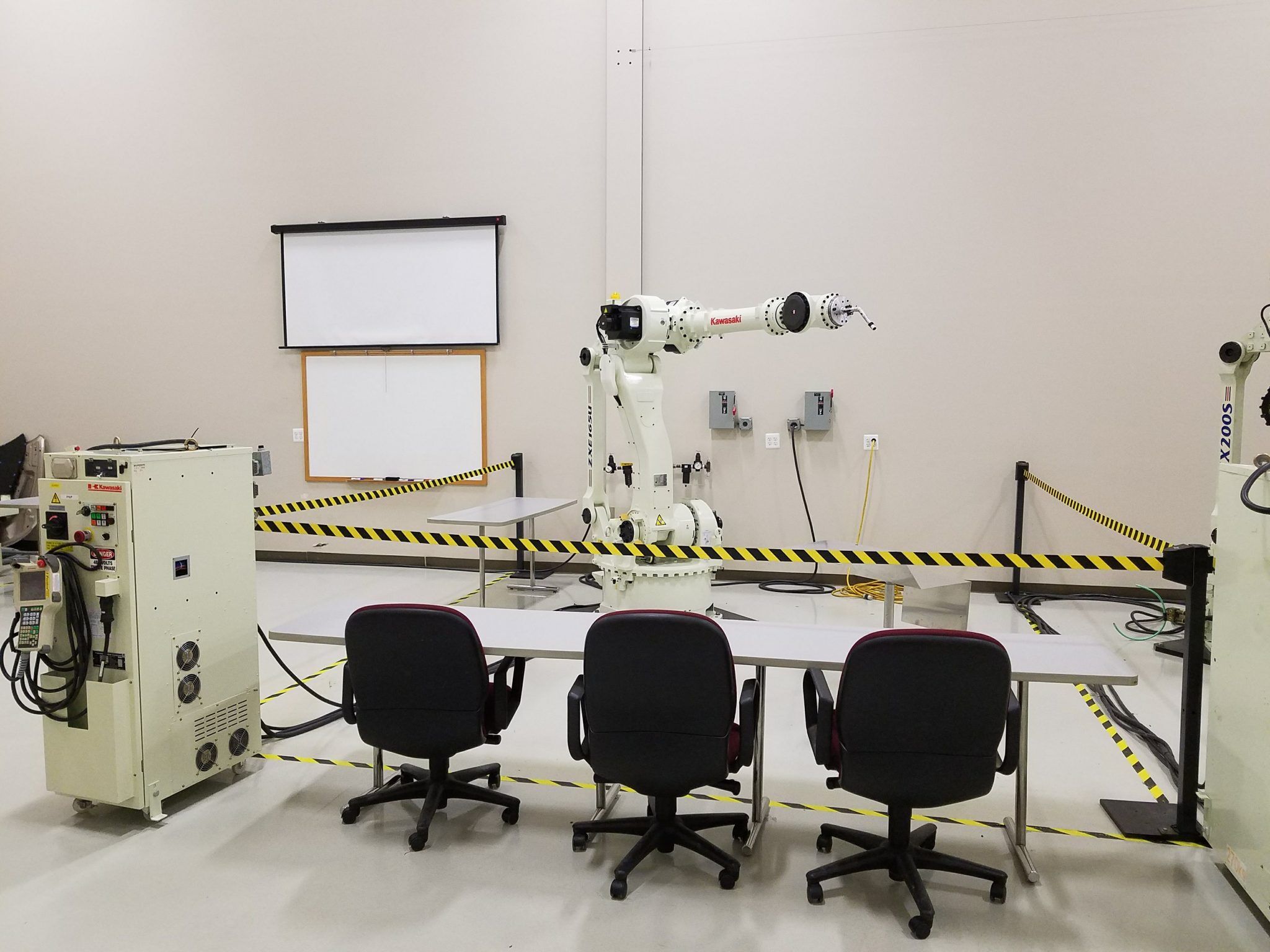 Operator Training
Over the years we have spent a great deal of time training our customers to use the equipment we have built and installed for them. Providing effective training which encourages the staff to operate and maintain the equipment properly is one of the keystones of our business. Our training can increase productivity and the flexibility to evolve as your business automation needs grow.
Robotics Classes:
ELECTRICAL MAINTENANCE
TROUBLESHOOTING
MECHANICAL MAINTENANCE
OPERATIONS AND PROGRAMMING
AS LANGUAGE
KAREL LANGUAGE
Training motivates employees and increases productivity. Your business gains knowledge, contacts and the flexibility to evolve as your automation needs grow.
Call (855) 762-6899
for class pricing and availability
MOBILE ROBOTS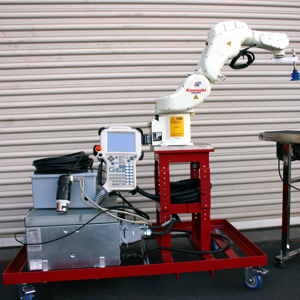 Mobile Robotic Tender
The MRT line of machines is a paradigm shift from the conventional wisdom of mounting robots in a static position. Our Kawasaki robots can be equipped with collaborative software and mounted on wheels like the RS005 pictured above. We can do that with any robot.

Kawasaki has developed a robot operation safety monitoring unit, Cubic-S. This enables us to build more efficient and safer robot-based production systems. Ask us about Cubic-S Software on your robot.
1,568 total, 16 today