Electrical Contractor
INDUSTRIAL ROBOTS

FACTORY AUTOMATION
Welcome to Bransom Tech Services
We are a licensed electrical contractor, designing and building robotic and automation solutions
Electricians, Robots and Automation for your business
Yes we have a machine shop
Custom drilling, milling and turning as well as machine design. With decades of experience and our in-house design and machining capabilities, we can meet your machine shop needs.
Robot TOOLING

Robot SUPPORT

Cables SUPPORTS

GRIPPERS and holders

Gearbox repair

Lubrication system

Bearing replacement

Auxiliary equipment

End Effector

Vacuum Equipment

Pumps and Valves

Component Parts
We offer general machining services including both Conventional/Manual and CNC Machine Shop Services to those ranging from individuals with small machining needs, motor sports enthusiasts and hobbyists to small and medium sized businesses needing machinist or toolmaker services for production needs. We especially make parts for Robots and Automated Equipment. Your machinery will run longer with well machined parts

For all the work we do it is important to have a machine shop. Fabricating unique parts for our robot tooling is time consuming if you want the parts to be long lasting and maintenance friendly.
We have a Bridgeport Mill and a Clausing-Colchester lathe for building the small parts needed on robot tooling.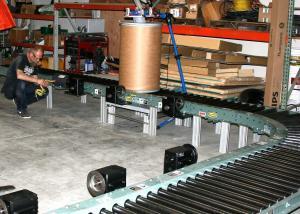 For any automation system to work as a unit, there are several steps needed to insure the system is maintenance-centric. In the image above, we built a modified motor mount to make maintenance very simple for the customer.
Our products have the same or better warranty and since we are a small shop, there is no room for error and we will not ship anything defective.
.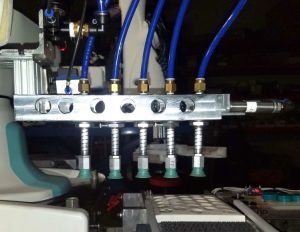 Our machines are very accurate and we built this shuttle tooling for handling pharmaceutical tubes and bottles
Holding close tolerances on parts makes them more reliable. Access to a machine shop makes them possible.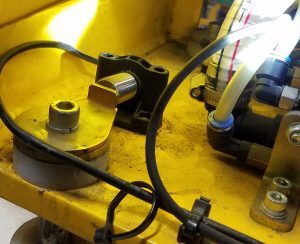 During planned maintenance, you may come upon a device that has damage. We can make those small p-arts for you very quickly.
Use of plastic parts is a problem as they are susceptible to damage from vibration and impact. We recommend replacing plastic proximity holders with our aluminum holders.
What kind of work can we do: Specialized Robot End of Arm Tooling
Brackets and device holders
Better design for maintenance-centric equipment
We work with aluminum profile and have plenty in stock
We do boring and milling
We do machine repair for those older machines with no spare parts
We can customize existing machines to better suit your application
We work on olive oil presses and olive processing equipment
We work on winery filters, bottling lines and misc support equipment
We work on Almond and Walnut processing equipment and machinery
3,722 total, 14 today